Crazy Monday By


Derrick Oluoch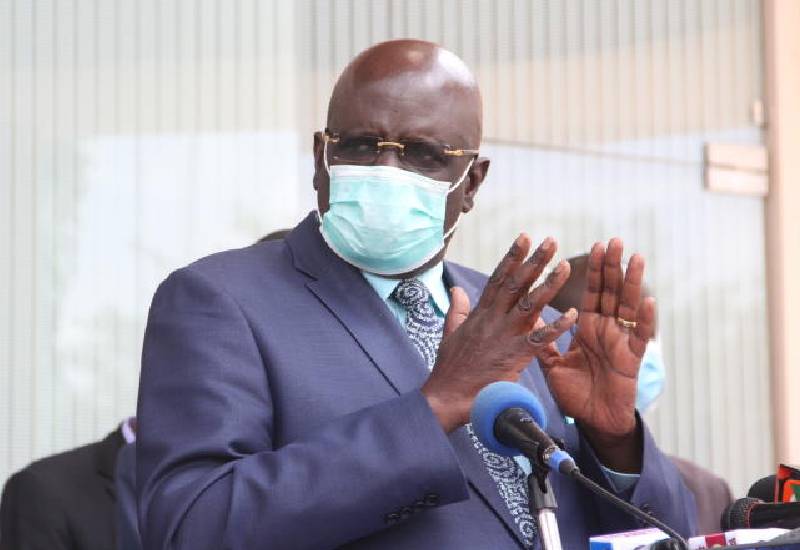 School heads have been directed to either refund fees paid for second and third term 2020 or come to an alternative agreement with the parents to let the fees cover for next year when schools reopen.
ALSO READ:

'My babysitter quit after she read my private texts to my husband'
Speaking to the press on Wednesday, a day after announcing that schools won't reopen until 2021, Education Cabinet Secretary Prof. George Magoha clarified that the directive applies to the second and third term fees and not any unutilized fee for the remainder of first term following the disruption of learning by the COVID-19 pandemic in March.
"Parents who had made the payments will get advance for next year when classes resume.
"But let us be realistic. The first term school fees was already spent," Prof Magoha said.
The announcement comes as a relief for parents who had paid fees for the entire 2020 academic year, particularly those with children in private schools, after academic year was scraped.
Commenting on the matter on behalf of school administrators, Kenya Secondary Heads Association chairman Kahi Indimuli said refunding the money in cash would result in unnecessary fights between school administrations and parents. He suggested that instead the amounts be forwarded to the next year.
"The ordinary practice has been schools forwarding extra amounts paid to the new term. The money can only be refunded when a student completes school or transfers," Mr Indimuli said adding that:
"The institutions still have bills. They need to pay the subordinate staff and settle electricity, water and other bills. Everything has to be maintained even when students are away."
ALSO READ:

Nine common medication errors: How they happen and how to avoid them
Kenya Parents Association chairman Nicholas Maiyo, when speaking to a local media house, said that parents who already paid full fees for the 2020 academic year should not be worried as the matter will be handled with the school heads.
"We shall have meetings with principals on how to handle the matter. We, however, propose that the fees be taken to next year," Mr Maiyo said.
The Education CS announced on Tuesday that, after a consultative meeting with education stakeholders following COVID-19 pandemic, primary and secondary school learners will only be able be back to class in January 2021 to repeat classes adding that there will be no national examination this year.